I'm going to be at the
SF Indie Mart
on Sunday! I have a special spot in my heart for this show because it's the first big show I ever did way back in 2007, and Kelly Malone (founder of the show and
Workshop
in SF) was always so nice and made me feel included and less terrified.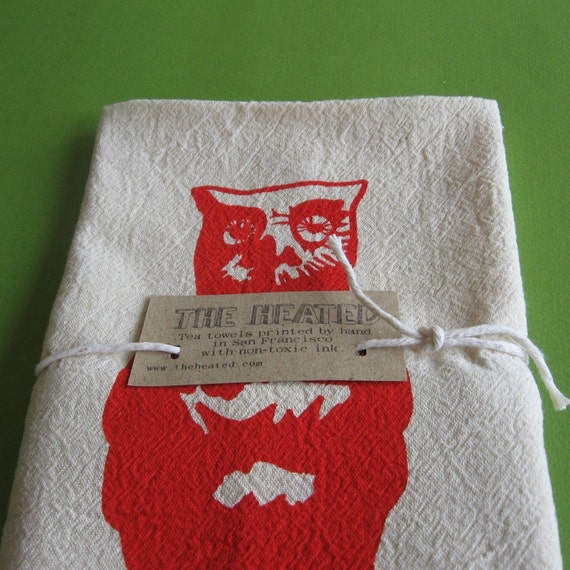 Peter got me this The Heated towel because it looks like Loca when she's giving her "food stare."
She is good at that kind of thing, as well as always, always being brave, making stuff and bringing people together, which is why she's deservedly a big star.
Hamming it up. These necklaces are new and I like them!
Indie Mart is for the young, cool people of San Francisco, but you can come too. HA! But seriously, it's a great event, and I'll be next to my friend Cristina of
The Heated
, who has kept me entertained at many a craft show. Go to it!