I love Etsy. As many fussy problems as people have with it, it really does allow you the freedom to test your creative mind and see if anyone else is into what you produce, without too much agony and scary commitment. My wonderful friend and fellow blogger
Crystal
shared an idea with me this summer. I was like, "GO FOR IT!" A few months later, her new shop,
Blend
, is open and it's just incredible. I'm so happy she decided to take the Etsy plunge, because look at these necklaces! I am blown away by the teeny tiny needlework, the colors, and the super-modern/totally 60's design. Plus, they're
double-sided
!
the other side of "The Constance." dang!




I just snapped up the one below as it seemed to feature purely Pollyannacowgirl colors and you know I cannot resist the power of a good color combo.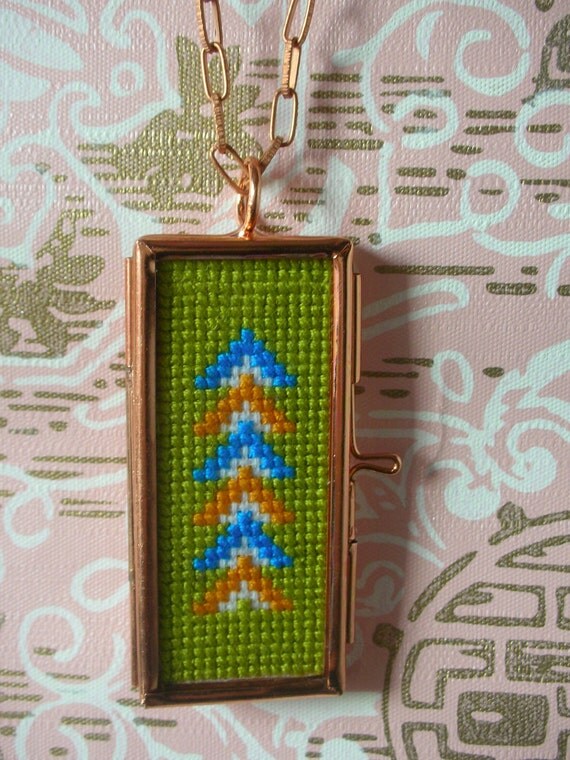 Congrats to Crystal; I know her shop will be wildly successful! P.S. I sincerely hope that "The Constance" necklace is named after the classiest Constance I am aware of.